Timavo ship Supply (TSS) headquarters is located in Monfalcone (Italy) very close to Fincantieri shipyard and Venice harbour.

Nowadays the Company is placed in the medium-high segment of its market with important interests in new building first fitting, dry dock and operative cruise ships. For the new buildings, as well as for operative ships, the Company supplies spare parts and consumables for deck, engine, hotel, ventilation, refrigeration and electrical departments. TSS normally manages new building first fittings not only in Italy but also in other European Countries and also outside Europe. In the same time Timavo Ship Supply normally supplies all operative ships around the world with any spare parts, especially if manufactured in Europe. Through the years in fact, Timavo Ship Supply has developed a very large relationship net system with the most important manufacturers involved in the Cruise Ship Industry.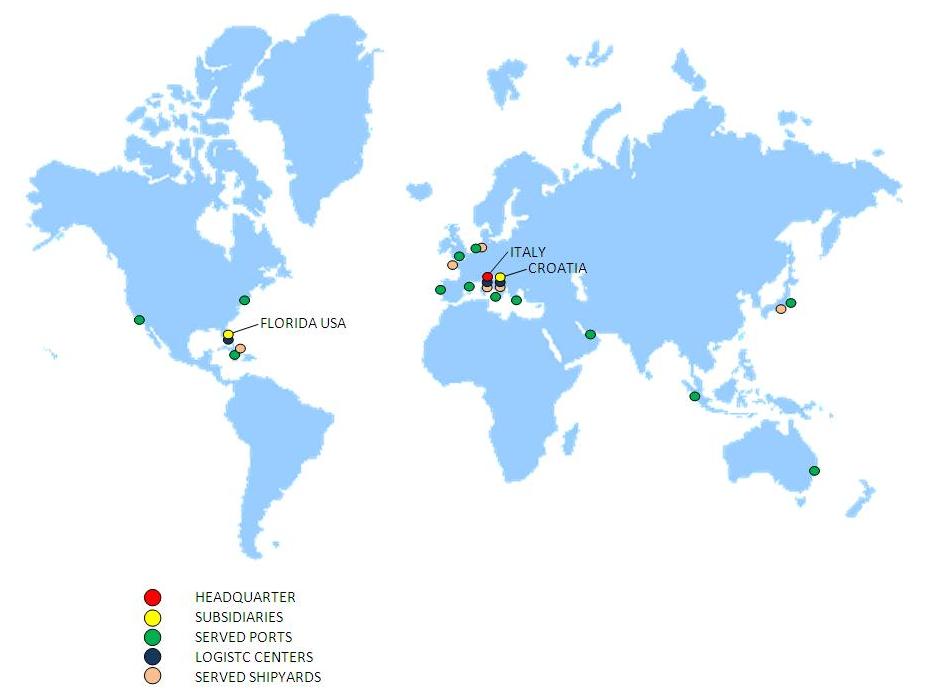 Some of Timavo Ship Supply most important Customers in Cruise Industry are Princess Cruises, Cunard Line, Fincantieri, Disney Cruise Lines, Carnival Australia and UK, Aida, Hurtigruten and some Ship Supply Companies to properly source European products and spares for their Customers

Normally TSS supplies worldwide by means of both Customers and own forward agents and directly on board in all main European ports.
Download the presentation of Timavo Ship Supply, and contact us for any further information.